Christmas with Tucker by Greg Kincaid:
The heartwarming, tail-wagging prequel to A Dog Named Christmas! Fans of the first book---and Hallmark's Hall of Fame movie---will be touched by this "story behind the story" featuring young George, who suffers the loss of his father and finds healing and courage through the blessing of a neighbor's dog.Published by Doubleday Religion with a release date of 11/2/2010
Find out more on the web:
Greg Kincaid
Doubleday Religion
I'm playing Saint Nick!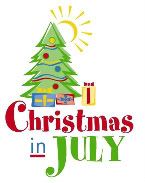 Make your list...and sign up here.